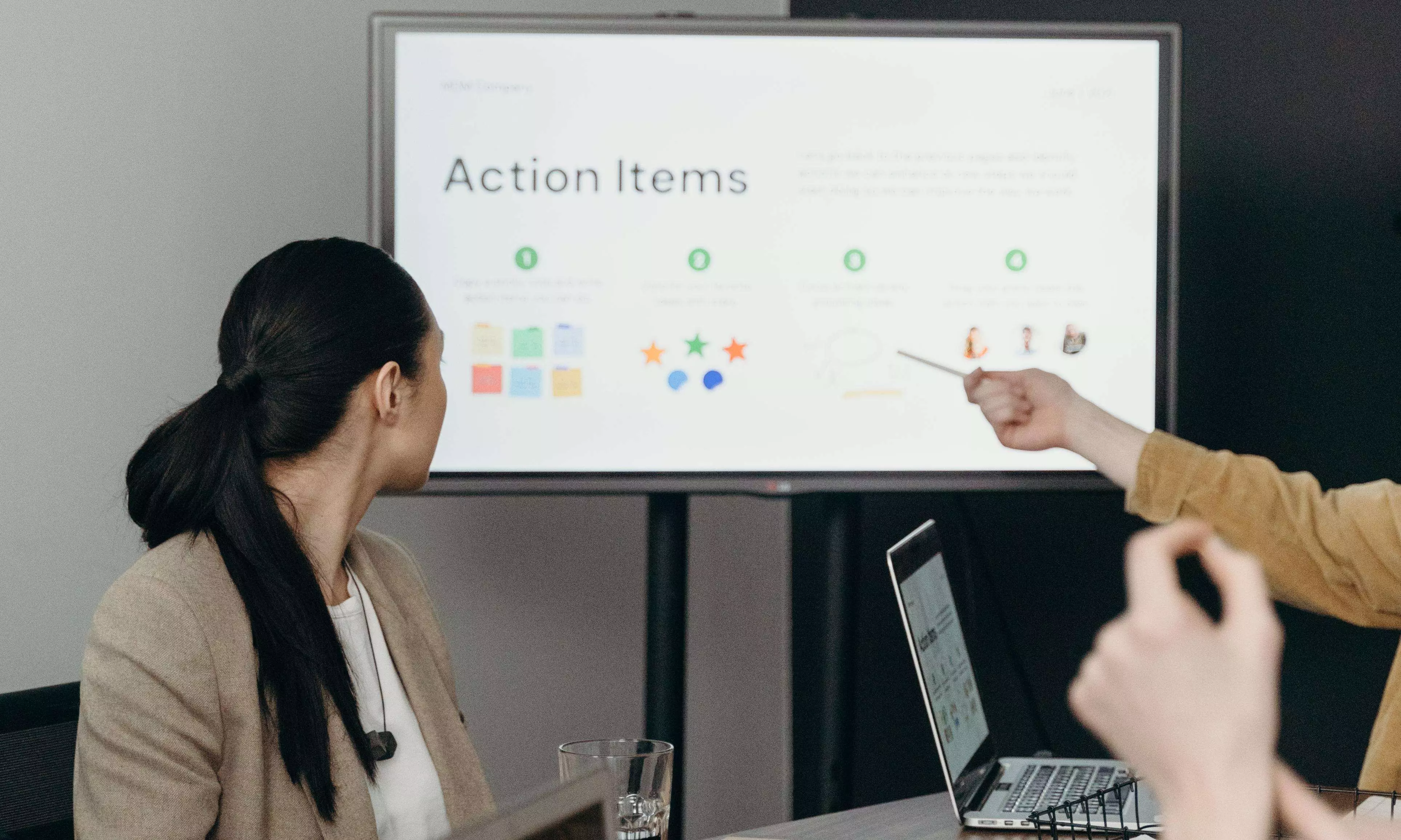 Our comprehensive program and project management solutions are tailored to your organization's unique needs. Our team of experts is dedicated to helping you successfully plan, execute, and deliver projects, ensuring seamless alignment with your strategic objectives. Whether you require support for individual projects or need assistance with managing complex programs, we have the knowledge and expertise to guide you every step of the way.
Unlock the Power of Efficient Project Delivery

1. Project and Program Management: Our team excels in delivering successful projects and managing complex programs. We adhere to industry-leading best practices and frameworks, such as PMI, to ensure efficient project execution, risk mitigation, and stakeholder engagement.
2. Define Project Charter: We help you establish a solid foundation for your projects by defining a clear project charter. By outlining project objectives, scope, deliverables, and key stakeholders, we set the stage for effective project planning and execution.
3. RACI and Governance: We assist in establishing roles and responsibilities within your project teams through the RACI (Responsible, Accountable, Consulted, and Informed) matrix. Our governance frameworks ensure effective decision-making, risk management, and stakeholder communication throughout the project lifecycle.
4. PMO Functions: We provide comprehensive support in establishing and optimizing Project Management Offices (PMOs). We enable you to maximize the value of your PMO by defining governance processes, establishing project standards, and implementing performance metrics.
5. Program and Project RAG Reporting: We facilitate transparent reporting through RAG (Red, Amber, Green) status reports. Our comprehensive reporting mechanisms provide real-time insights into project progress, risks, and issues, enabling proactive decision-making.
6. Manage Budget and Finances: We ensure efficient financial management of your projects, from budget planning to cost control and forecasting. Our experts help you optimize resource allocation, manage financial risks, and deliver projects within budgetary constraints.
7. Resourcing and Third-Party Vendor Management: We assist in identifying and securing the right resources for your projects. Additionally, we provide expertise in managing third-party vendors, ensuring smooth collaboration, contract compliance, and successful delivery.
8. Contract Negotiation: Our team possesses extensive experience in contract negotiation. We guide you through the process, helping you establish favorable terms and conditions while mitigating risks and ensuring alignment with project objectives.
9. Gating, Scrum, Agile Boards, and Ceremonies: We help you implement effective project gating processes and Agile methodologies such as Scrum. Our experts ensure streamlined collaboration through Agile boards and facilitate ceremonies like daily stand-ups, sprint planning, and retrospectives.
10. RAID Log Management: Our team assists in managing project risks, assumptions, issues, and dependencies through a comprehensive RAID (Risks, Assumptions, Issues, and Dependencies) log. We ensure proactive identification, mitigation, and resolution of potential obstacles.
11. Executive Reporting and Health Check: We provide concise and insightful executive reporting to keep your stakeholders informed about project progress and performance. Additionally, we conduct regular health checks to assess project health, identify improvement areas, and provide actionable recommendations.
Click below to unlock the full potential of your projects and achieve your strategic goals.